We often build our own bits & pieces for experiments, which is made simpler with the help of 3D printing. Below are some odds & ends I've created that might be of use. For 3D printable models I've included the style (.sty) files, which are ready to be edited (if desired), 'sliced', and sent to your printer of choice. If you don't have access to a printer but feel something may be useful to you feel free to get in touch (especially students & ECRs) and I'll happily try and help as time & resources allow.
---
Choice arena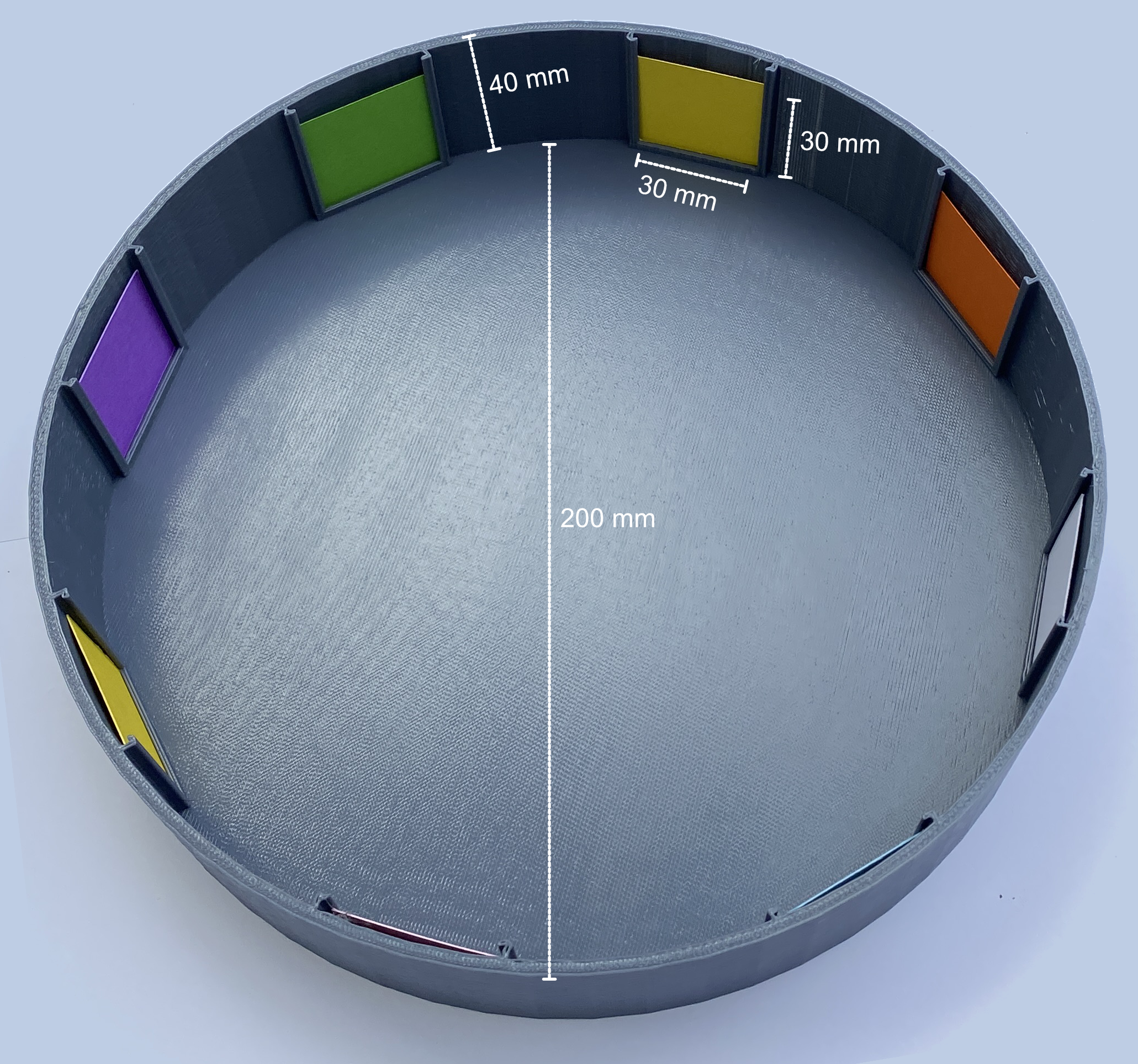 A small arena with slots in the walls to hold 30 mm2 pieces of card. Useful for walking colour/stimulus choice assays. The download includes a six-card and eight-card version.
Download (.zip file) contains:
col_arena_6.sty: six-card version of the arena.
col_arena_8.sty: eight-card version of the arena.
---
Artificial 'flowers' with base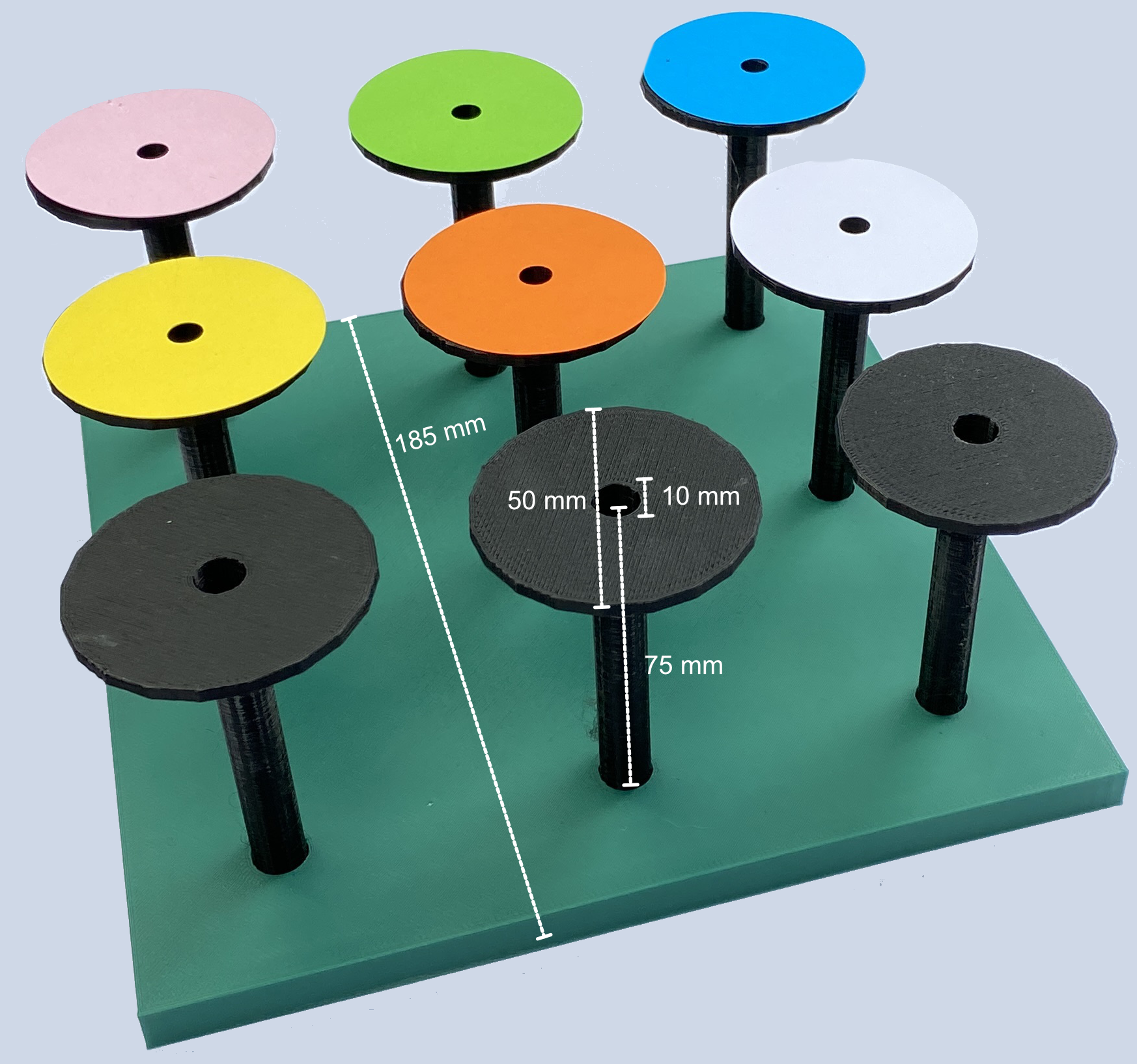 A set of nine 'flower' discs and a base to hold them. Can be topped with coloured card for flying choice assays for various pollinators. Note the flowers have a small well in the centre, for holding liquids or materials (like cotton) to wick liquids. The flowers and base are included separately.
Download (.zip file) contains:
flower_base.sty: the nine-hole base.
flower_set.sty: set of nine 'flowers', as depicted.
---